About three months ago I blogged about the translation review feature that we developed for the Translate extension. It is time to have a look at how it has been received. Thanks to Siebrand Mazeland we can now draw a graphs for review and reviewer activity. This feature came just in time for the Gnome 3.4 Finnish Translation Sprint that I'm organizing. If you look at its main page, you can see graphs for translation and review activity. The activity isn't exactly over the top, so if you speak or can translate into Finnish, please join and help us.
I'm aware of three places using this feature: translatewiki.net, Wikimedia Foundation and the translation sprint mentioned above. In translatewiki.net the review ability is not as open as I originally envisioned it to be: only experienced translators can get it by request.  Only about 2% of over 3500 registered translators currently have the review right in translatewiki.net. For the other two places, everyone who can translate can also review.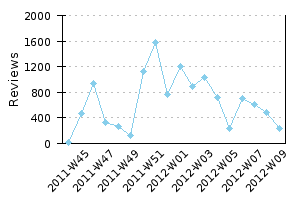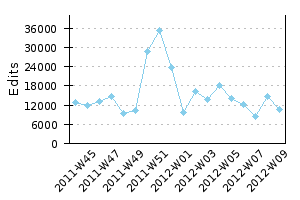 When looking at the graphs for translatewiki.net we can without doubt see that translation reviewing activity is not yet anywhere near close to the translation activity, and we should consider that there is a huge backlog or previous translations that should also be reviewed. We don't even see a steady growth in the review activity (around the change of the year we had a translation sprint which temporarily increased translation and review activity to higher than normal levels). We don't have graphs for Wikimedia projects yet, but looking at the logs the review features seems to be relatively in more active use there. I would personally like to see all new translations from now on to be reviewed at least by one other user.
The next step would be to add a review level column to Special:LanguageStats and Special:MessageGroupStats pages. That would need some idea on how to convey both quantity and coverage. For example, a hundred translators reviewing the same message doesn't mean that the review coverage is good. Perhaps we should just start with coverage and bring quantity later. This could be a nice small project for someone who wants to help to develop the Translate extension with help from us.